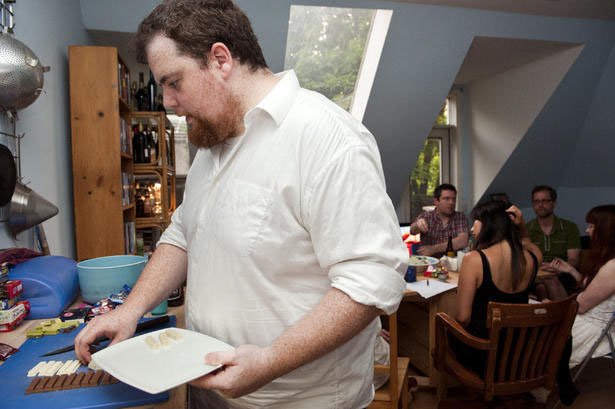 To celebrate the launch of Oyatsu Break! in July, I treated a bunch of friends and associates to an evening of Kit Kat Tasting. 40 flavours of Kit Kat were disseminated amongst candy-lovers and Japanese Kit Kat virgins, with some truly surprising results! Corey Mintz, food writer for The Toronto Star, wrote the whole thing up and it's now online at http://www.thestar.com/living/food/article/1031538–kit-kat-club#article.
Please visit and check it out!
Also, I'll be posting the results of our surveys here at the blog in August and, going forward, I'll be including the survey results in any Kit Kat Reviews I post here where they're applicable.
Thanks for reading!
– Christopher
Photo by GALIT RODAN/TORONTO STAR